Shielding Can Types
One-piece shielding cans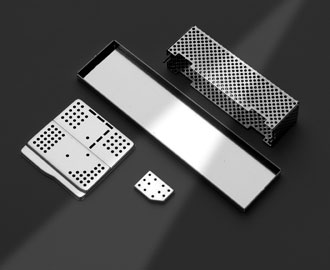 Custom one-piece cans with half-etched bend lines and 'Quiet' construction features offer outstanding attenuation combined with excellent coplanarity for ease of assembly. These can be shipped fully formed or flat pack for self-assembly, either manually or with soft tooling. They can be virtually any size and can incorporate a wide variety of design features to enhance performance and ease of use.
Seam soldering is also available for complete can integrity, if required.
Contact Sales Now To Discuss Your Board Level Needs, Call 877-625-7776 x249 Or
One-piece cans with peelable top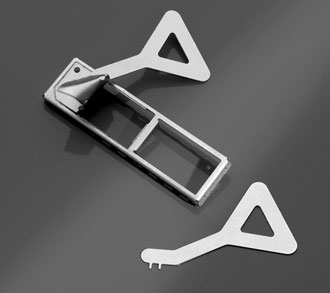 These cans, produced in a variety of materials, have a solid top, with etched lines that allow peel-off when access to components enclosed within the can is necessary.
This allows inspection without subjecting the board to a further thermal excursion, which could affect the enclosed components and joints. Peeling off the lid is achieved using a simple hook tool or tweezers.
These cans can be resealed with a lid if required and are ideal for inspecting faulty devices. It is also suitable for use when only the occasional device needs tuning.
Two-piece cans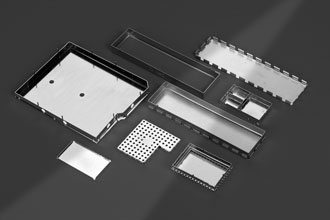 Custom circuit board shielding cans with removable lids are designed to protect sensitive components from noise while giving access for rework and adjustments. Removable fingered lids provide easy access to the enclosure contents and high attenuation in service. 
Labyrinth / multi-compartment shielding cans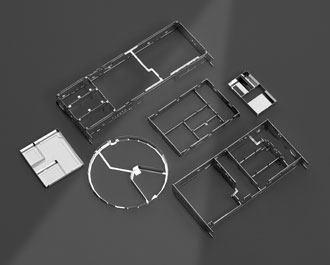 A multi-compartmental screening can is an effective alternative to multiple cans. It is cost effective to produce and offers significant savings in terms of initial cost, assembly time and real estate management. A matrix of walls, all folding easily from a single sheet and complemented with a separate lid, provides an efficient enclosure with enhanced accessibility for rework or the tuning of devices.